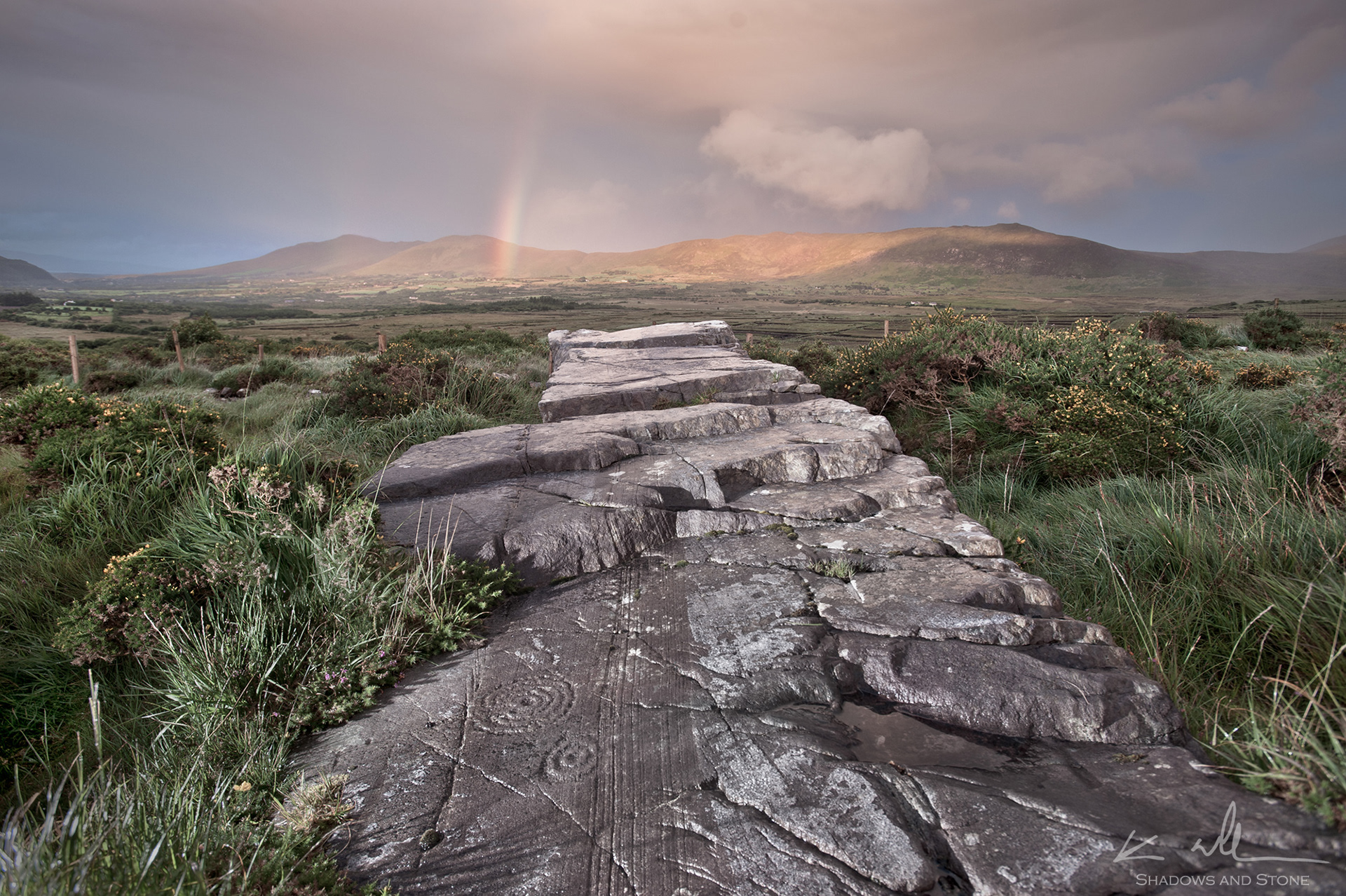 Rock Art at Kealduff Upper, County Kerry

Morning Mist on the Loughcrew Hills, Oldcastle, County Meath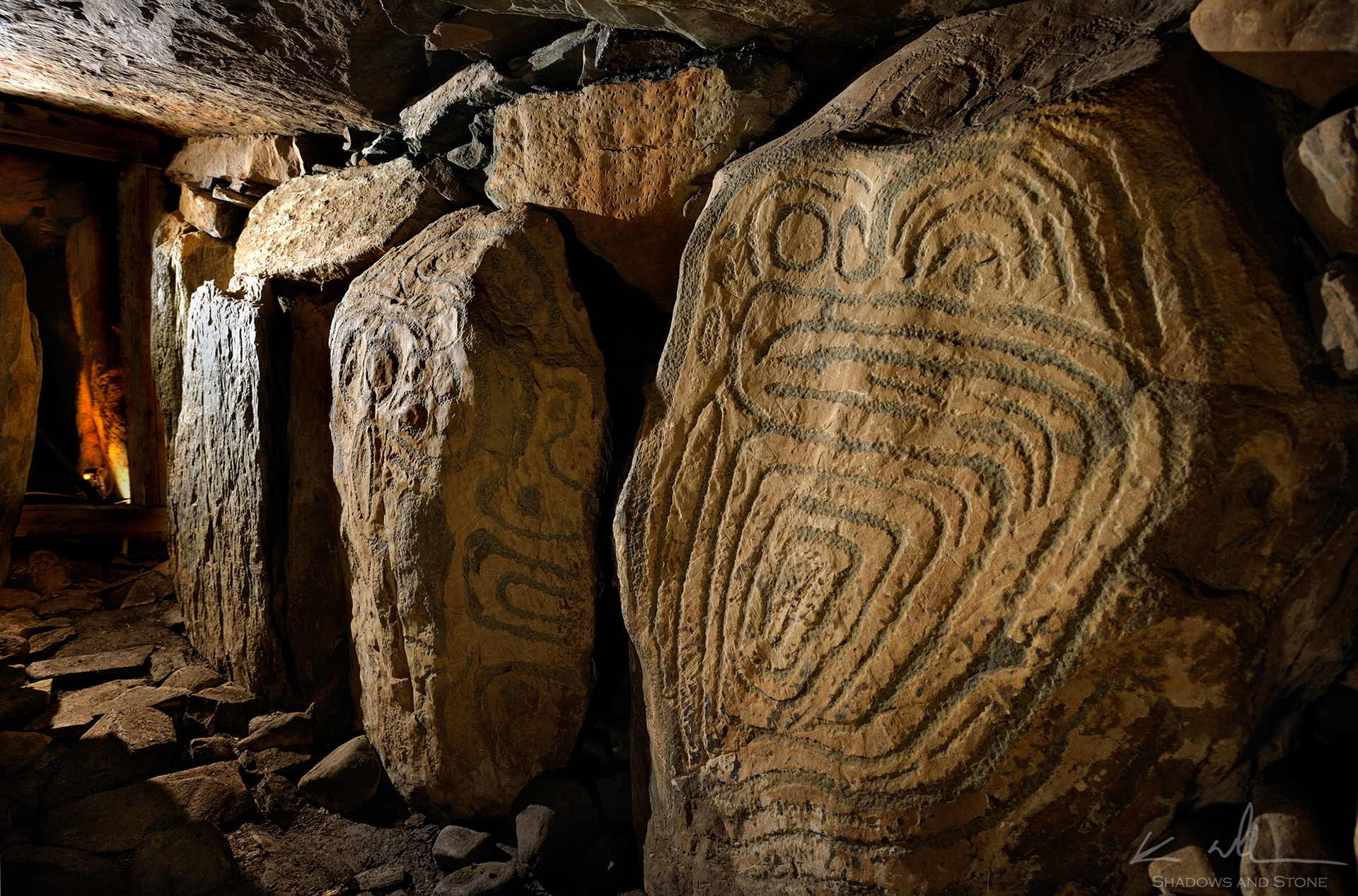 Megalithic art near where the passage meets the chamber of Knowth's western tomb.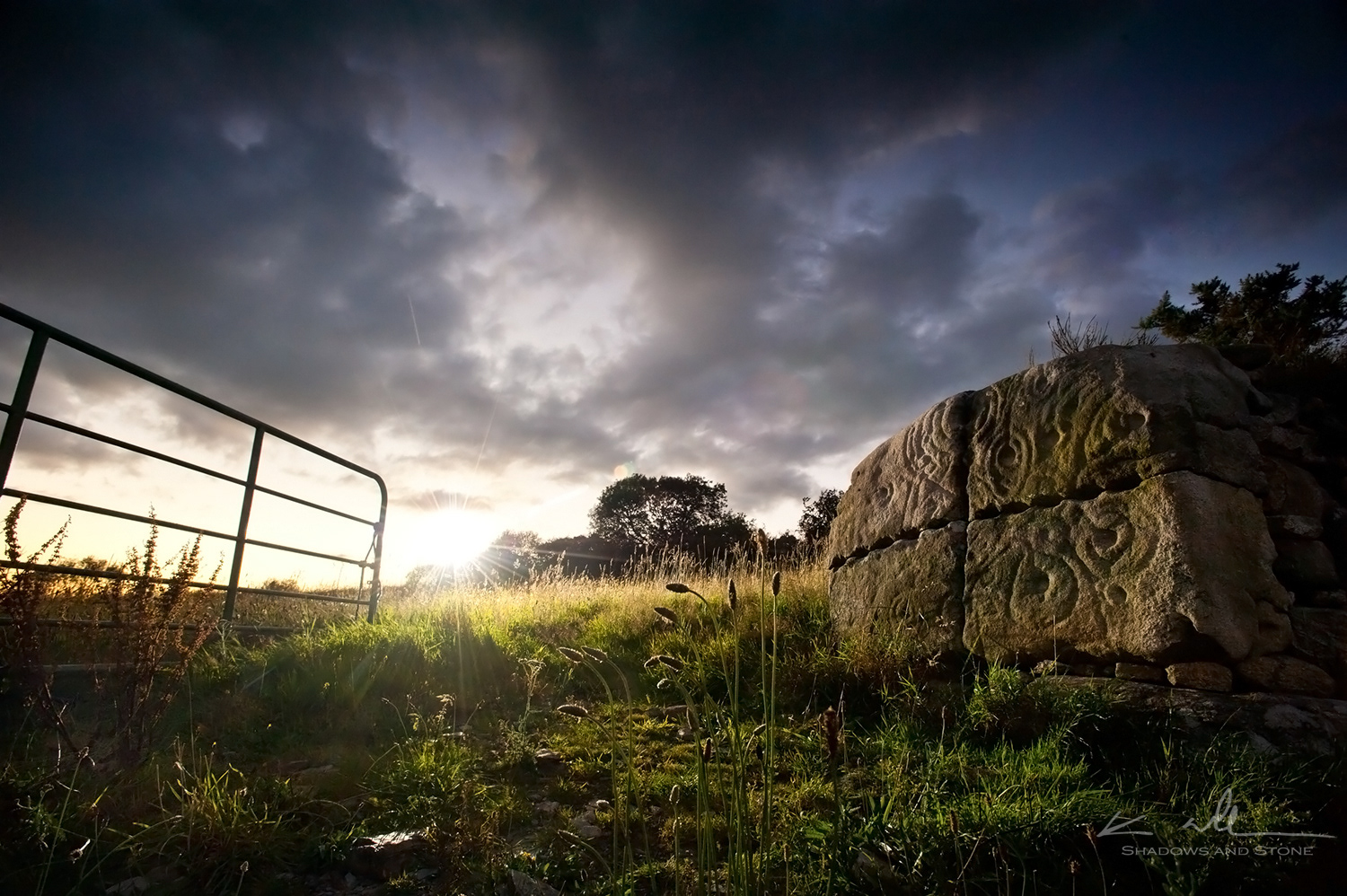 Re-assembled Rock Art at Knockroe, County Carlow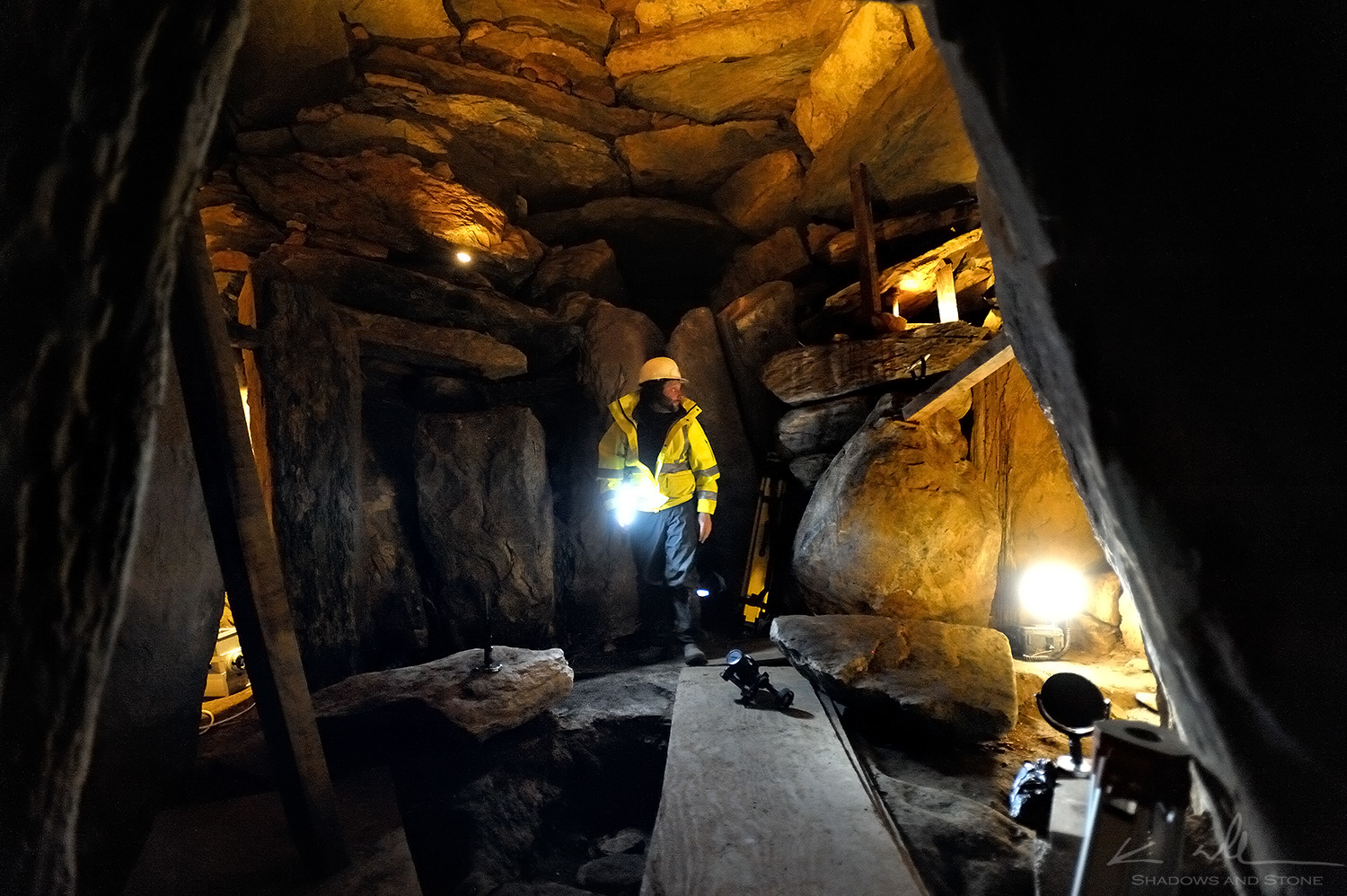 Laser Scanning the chamber of the eastern passage at Knowth, County Meath.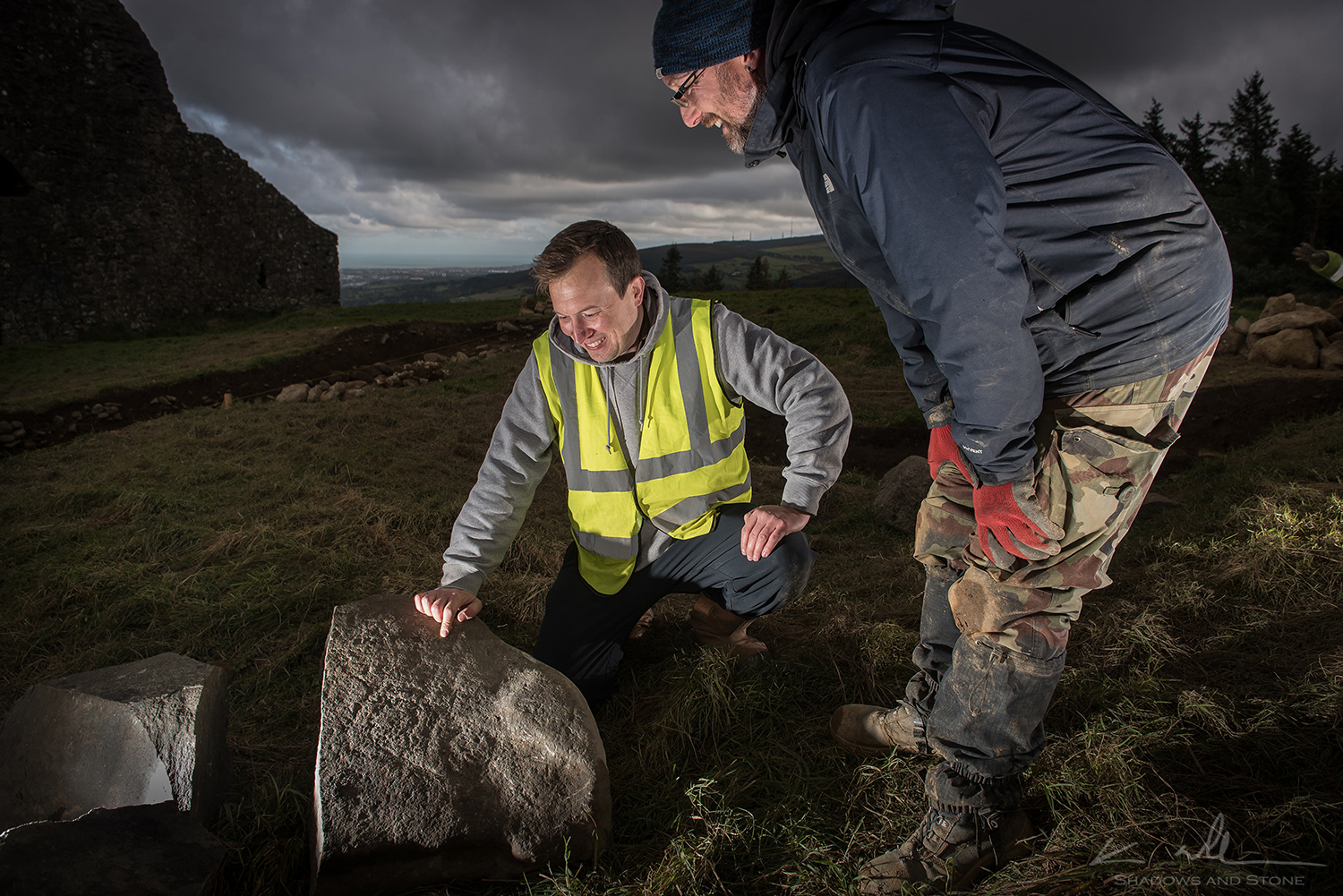 Archaeologists Neil Jackman and Rós O'Maoldúin view a panel of megalithic art I had discovered moments earlier using photographic lighting techniques on a stone fragment during excavations at Montpelier, Co. Dublin. Another section of megalithic art had previously been noted a few days earlier on a separate fragment.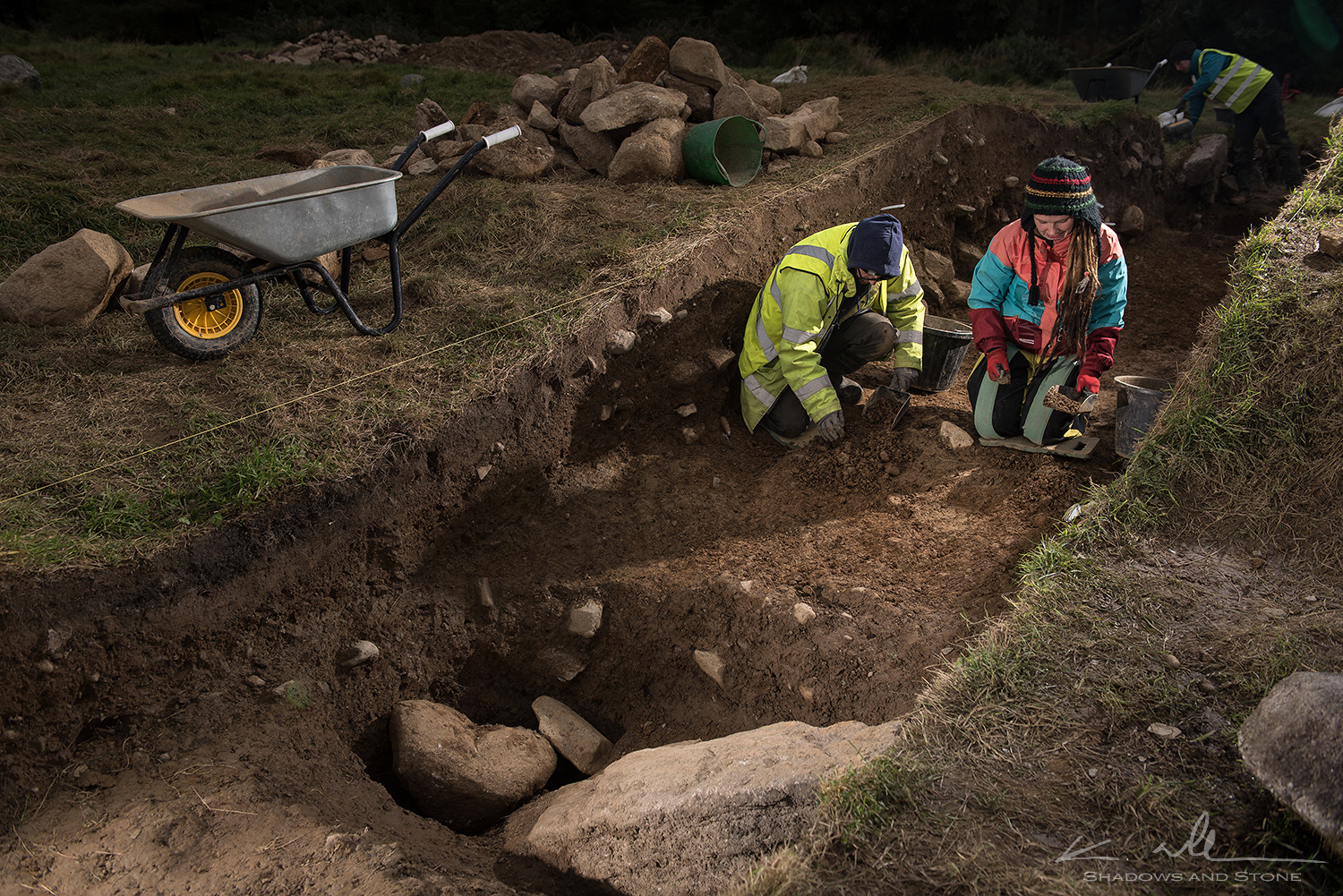 Excavations at Montpelier (The Hellfire Club), County Dublin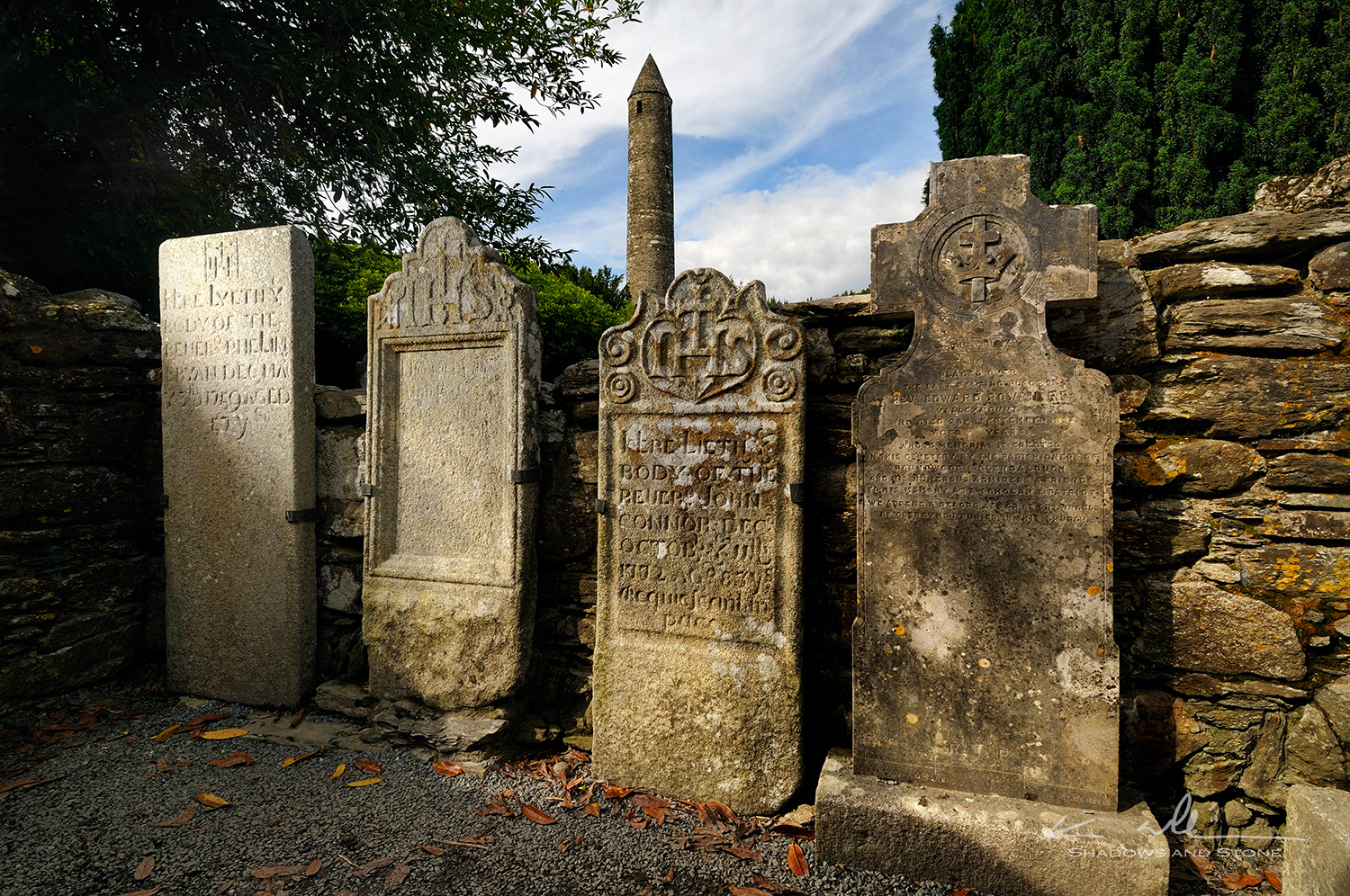 Headstones at Glendalough Monastic Site, County Wicklow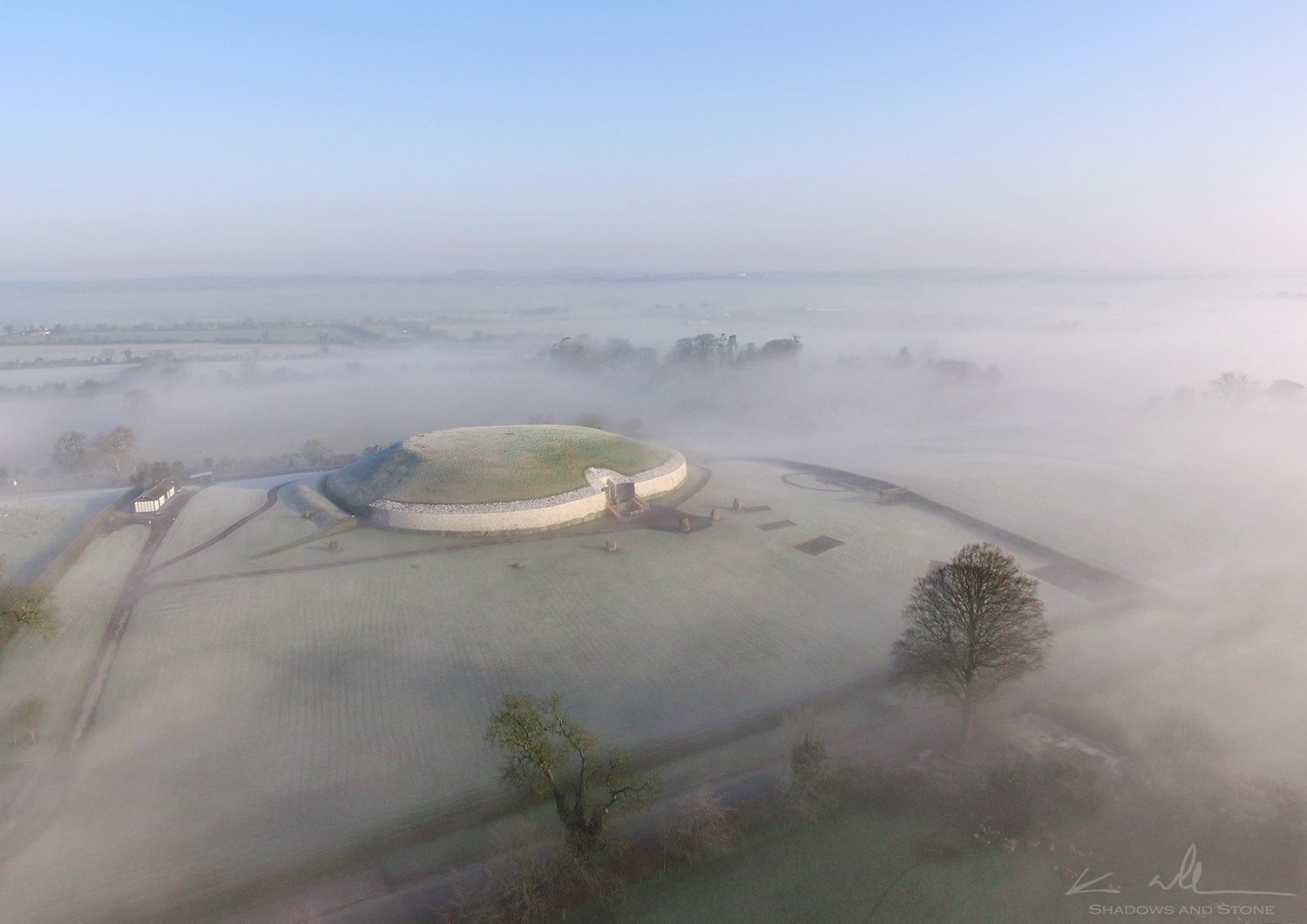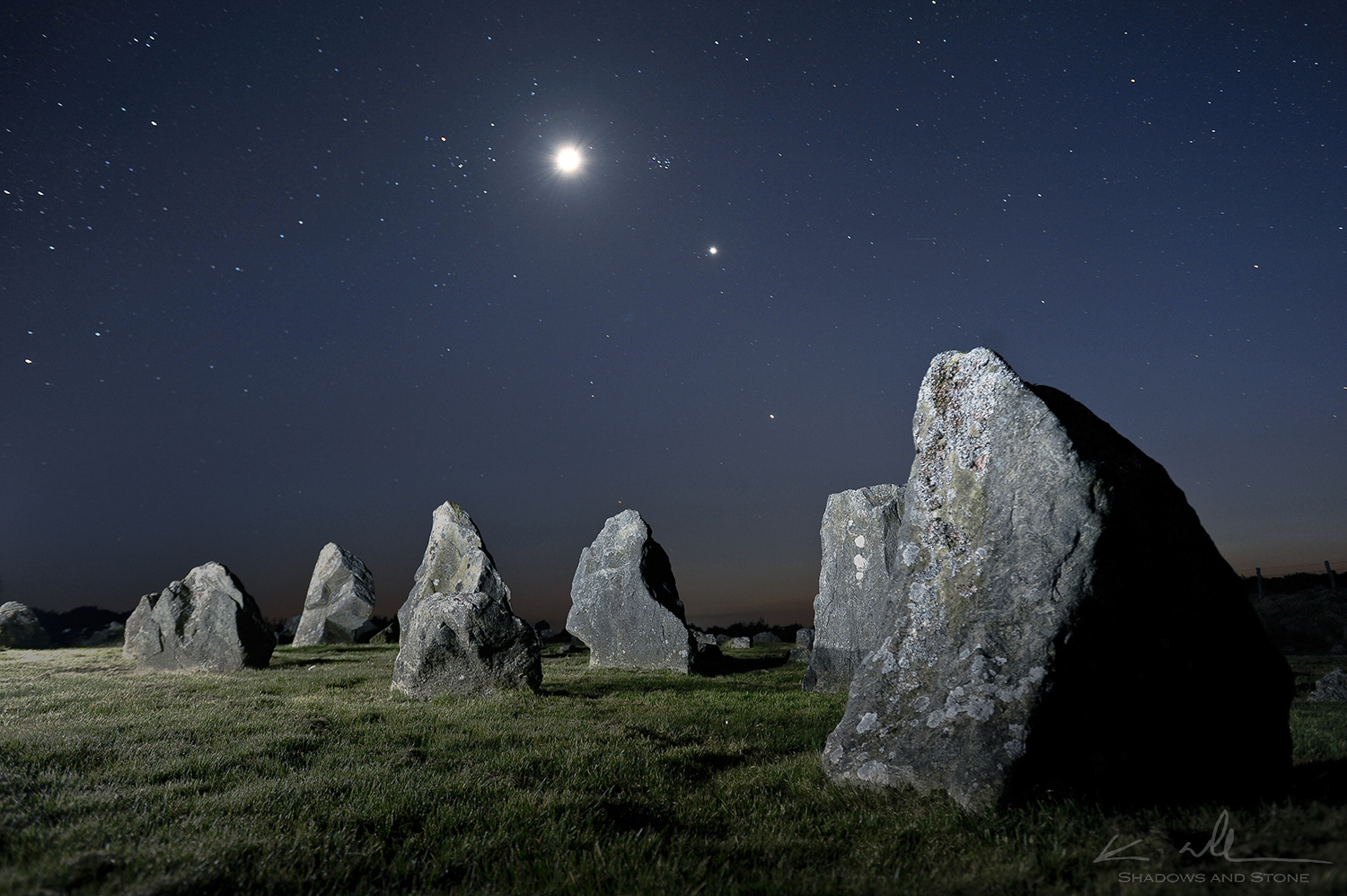 Moon, Venus and Jupiter in conjunction at Beaghmore Stone Circles, County Tyrone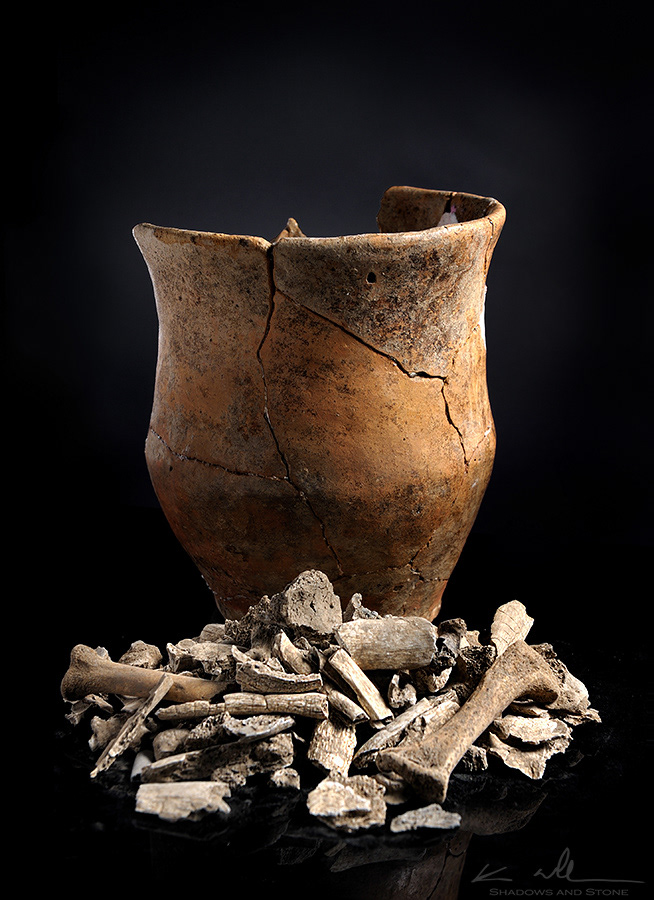 Reconstructed Beaker pot and cremated bone, Knowth, County Meath
Small finds from the passage tombs at Knowth, County Meath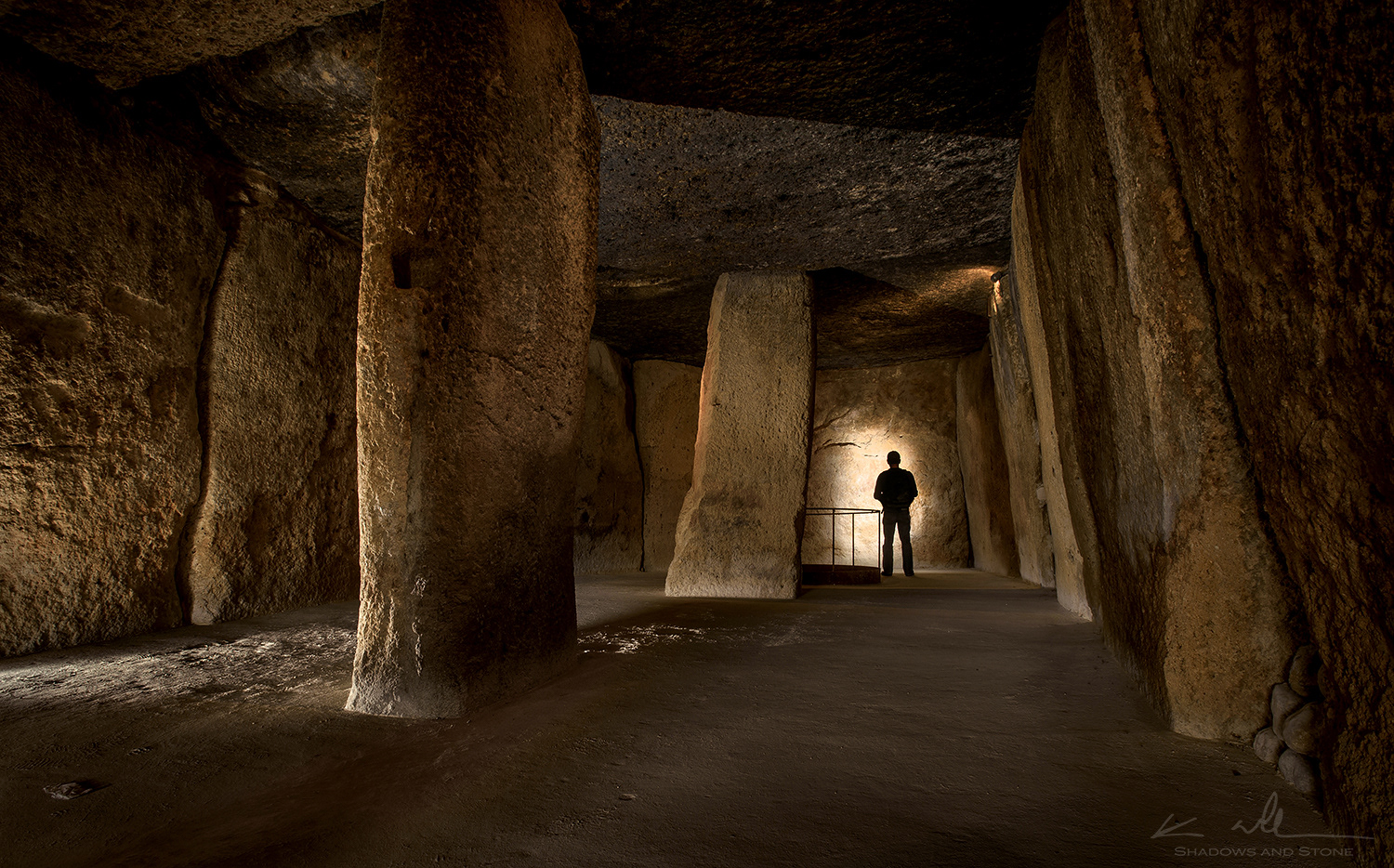 Menga Dolmen, Antequera, Spain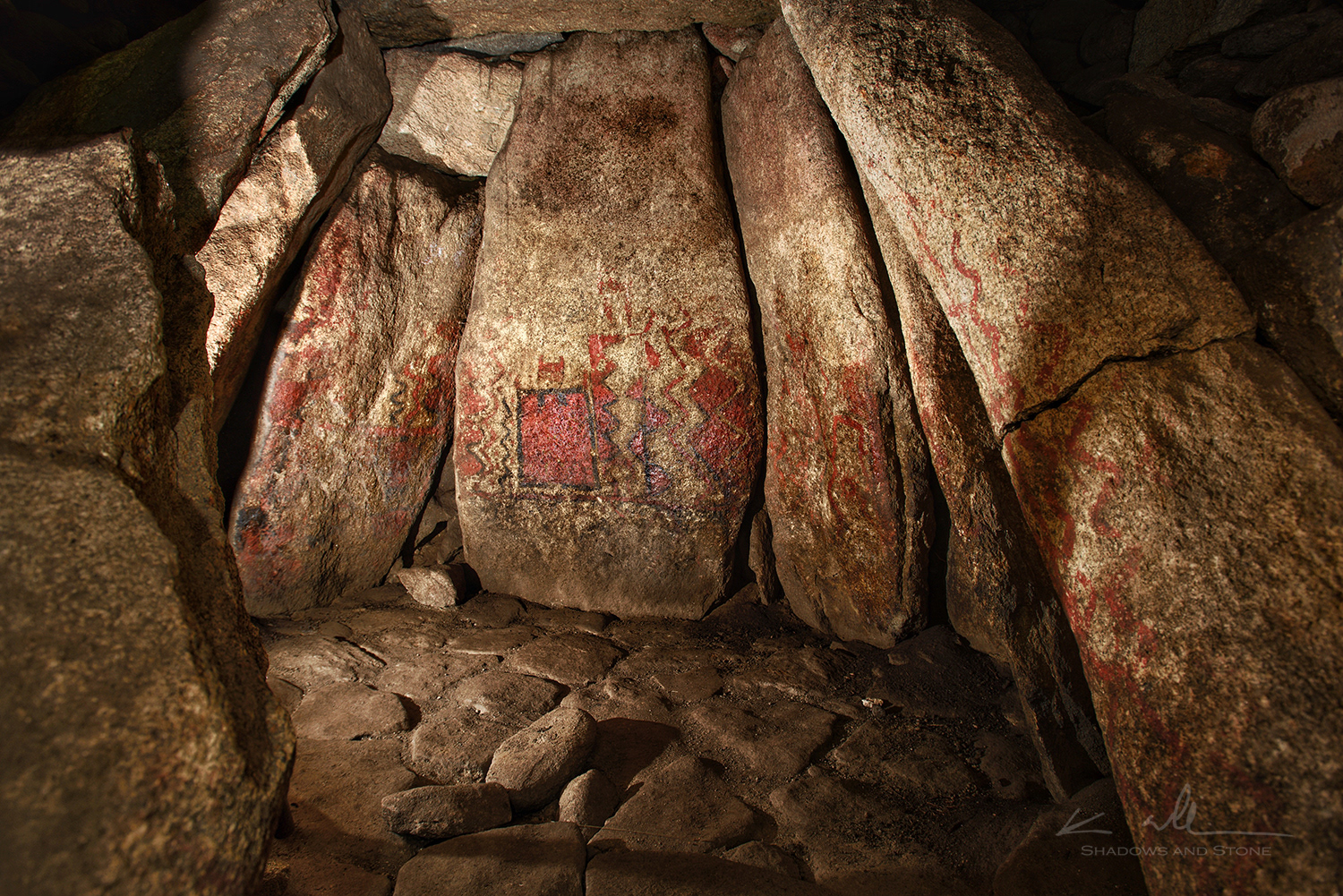 Anta Pintada de Antelas 'The Painted Dolmen of Antelas', Viseu, Portugal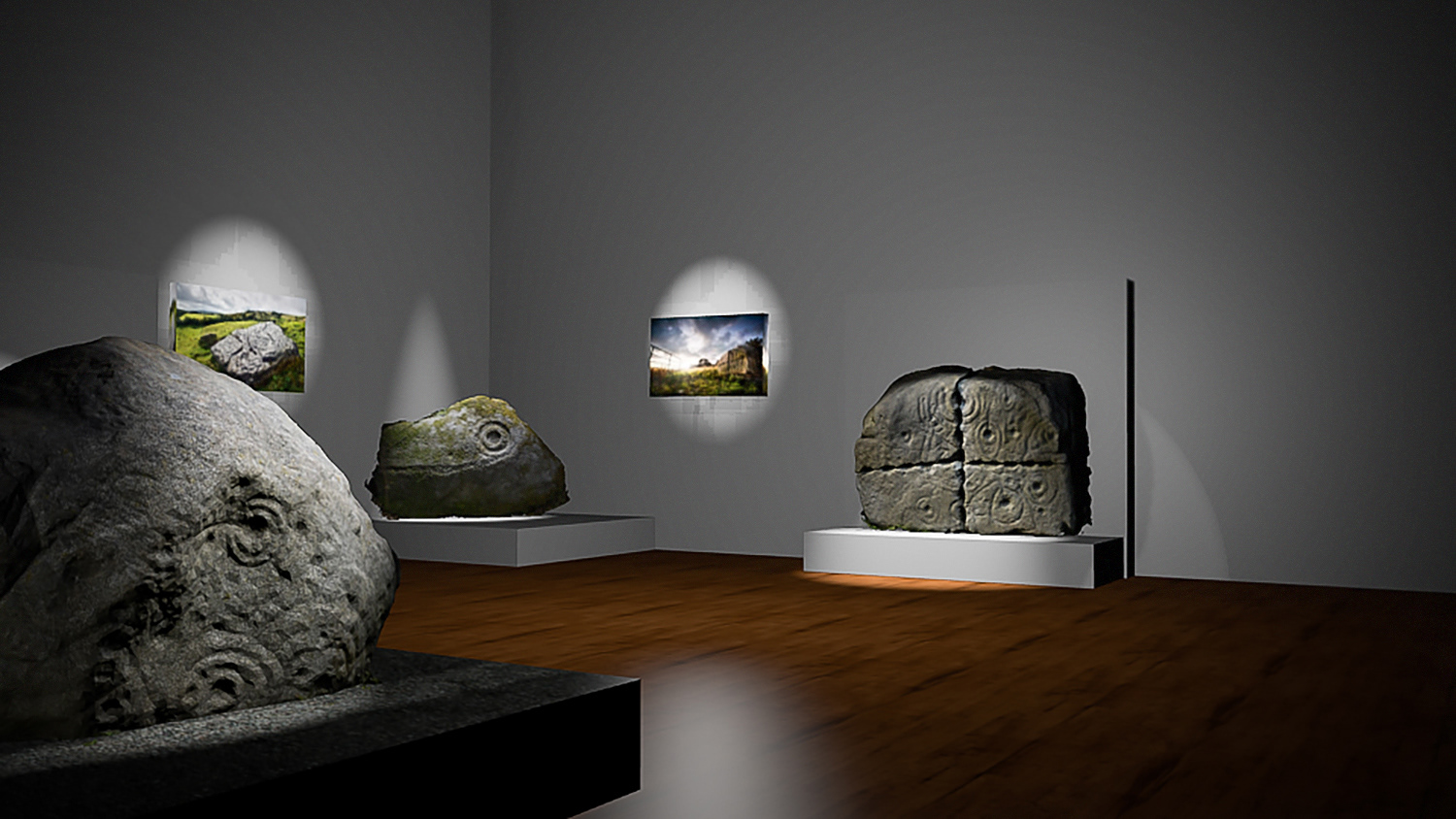 Screenshot still image of a 3D interactive 'Virtual Museum' of rock art. 
The interactive museum was created using models of actual rock art recorded using photogrammetry and then imported into the Blender Game Engine. In Blender a CGI museum environment was created to include user controlled lighting and navigation. A video clip of the virtual museum can be viewed here: https://www.youtube.com/watch?v=sob1YeOXRtM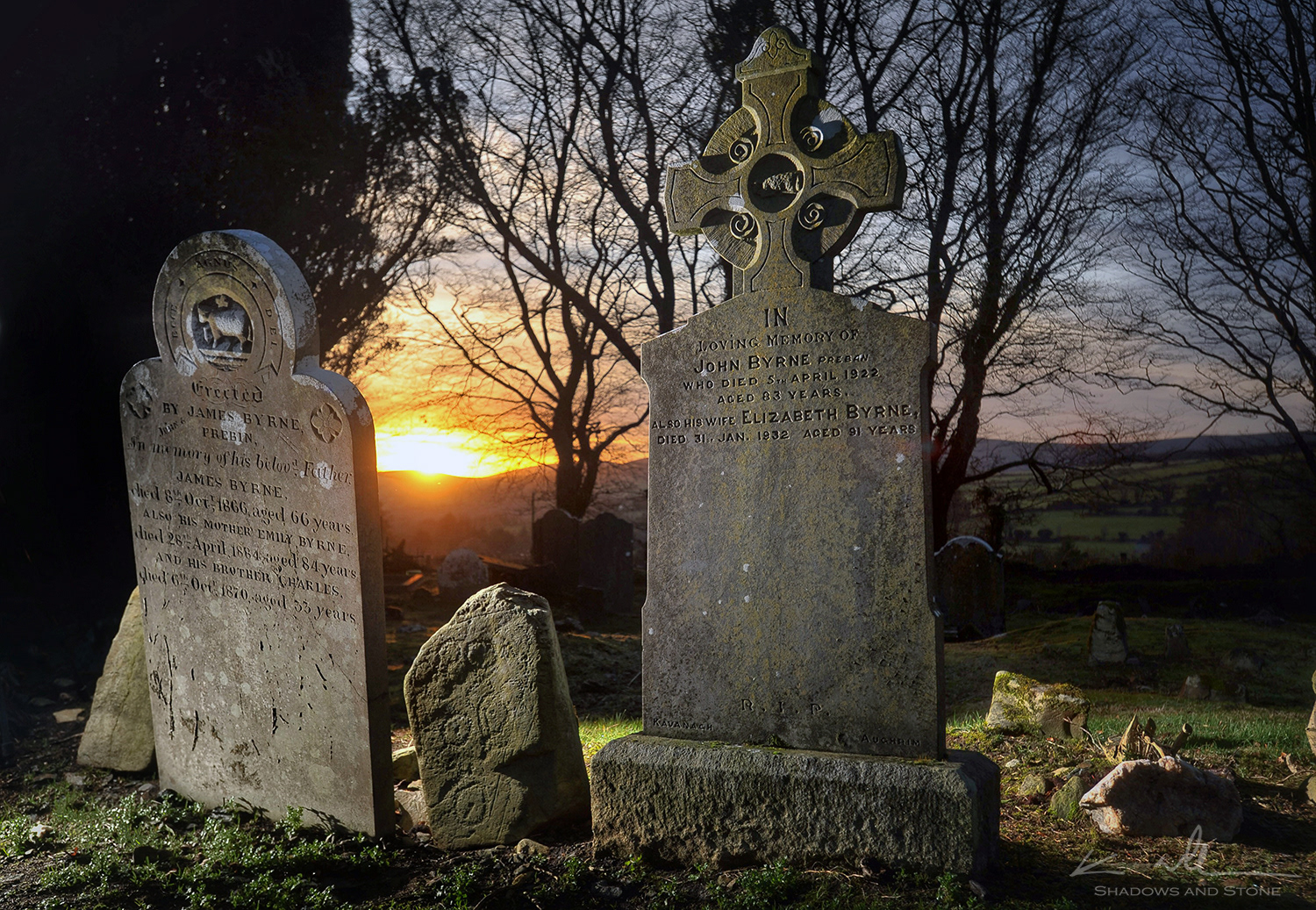 Headstones and Rock Art at Preban Graveyard, Co. Wicklow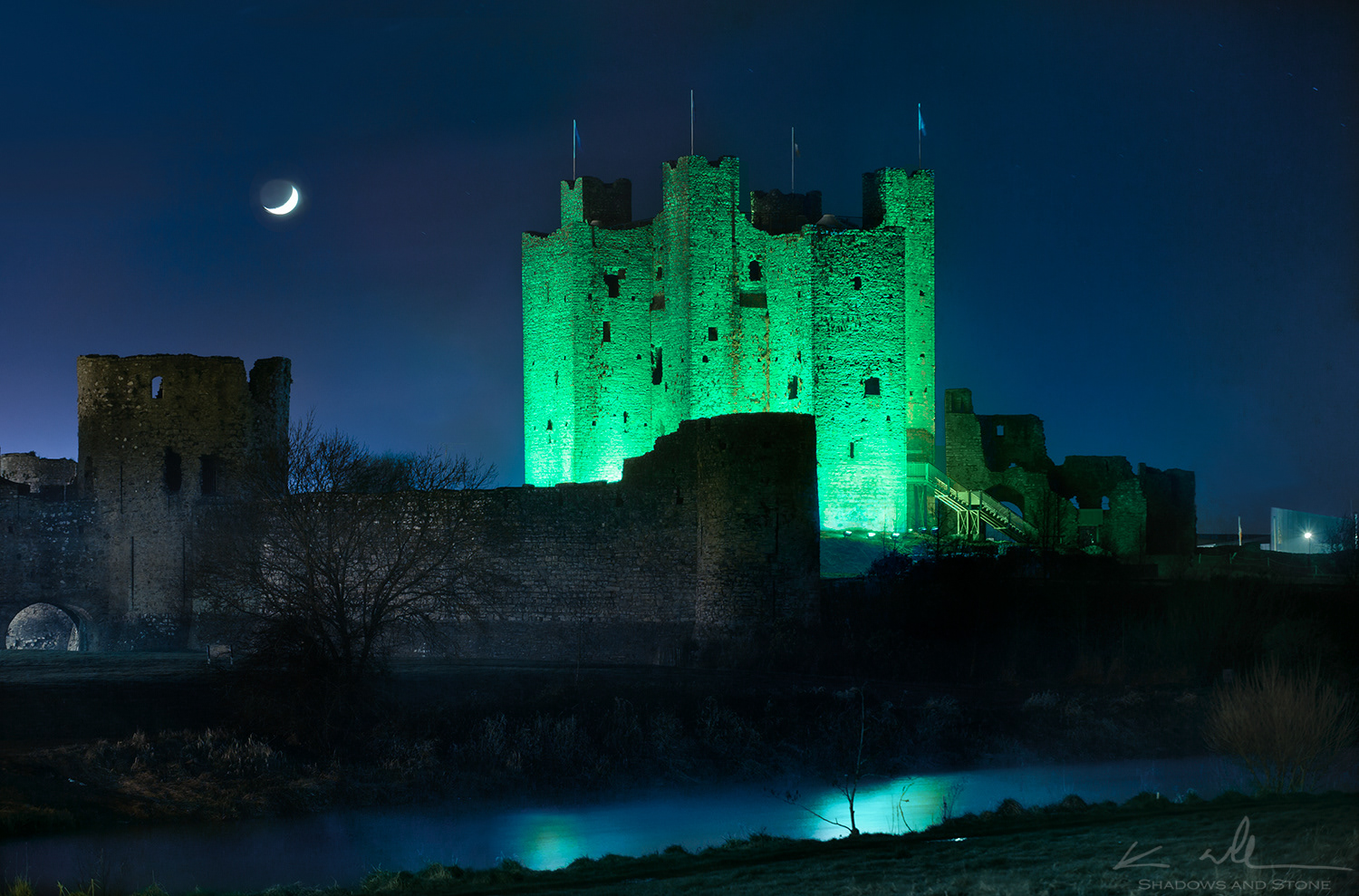 Trim Castle lit green during the 'Global Greening' with Crescent Moon (commission for the OPW)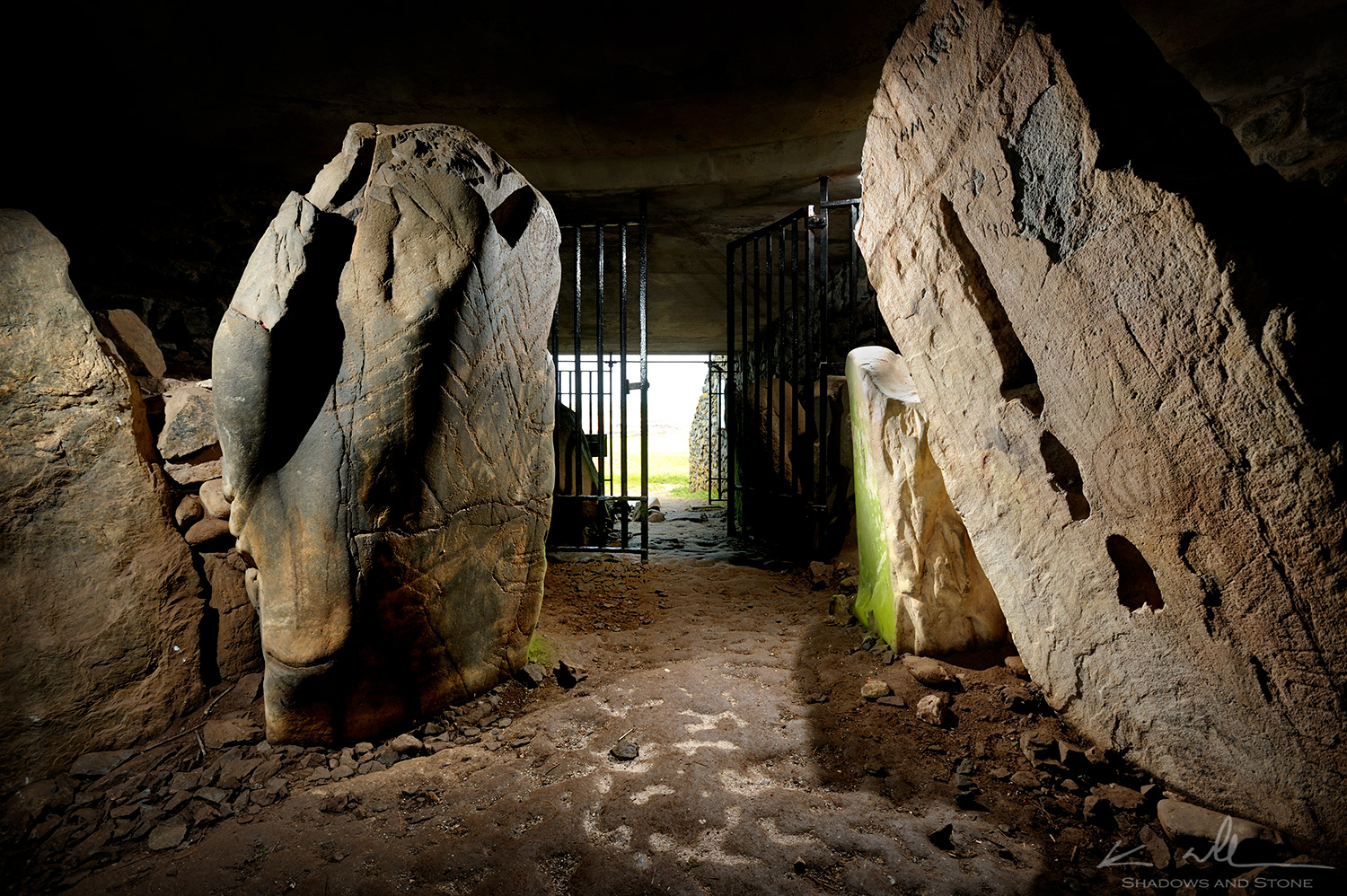 Barclodiad Y Gawres Passage Tomb, Angelsey, Wales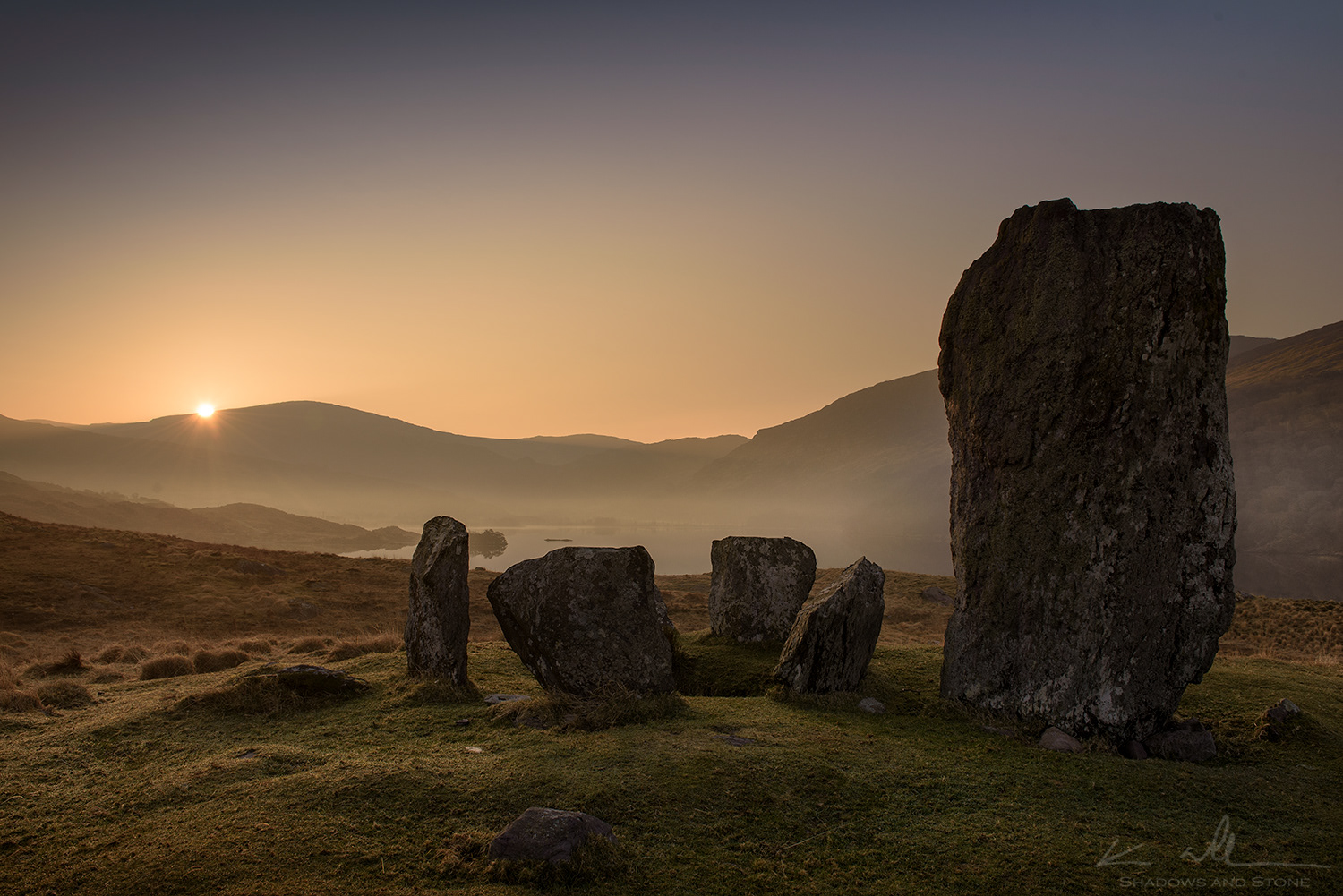 Uragh Stone Circle, Gleninchiquin, Beara Peninsula, Co. Kerry

Maeshowe Chambered Tomb, Orkney, Scotland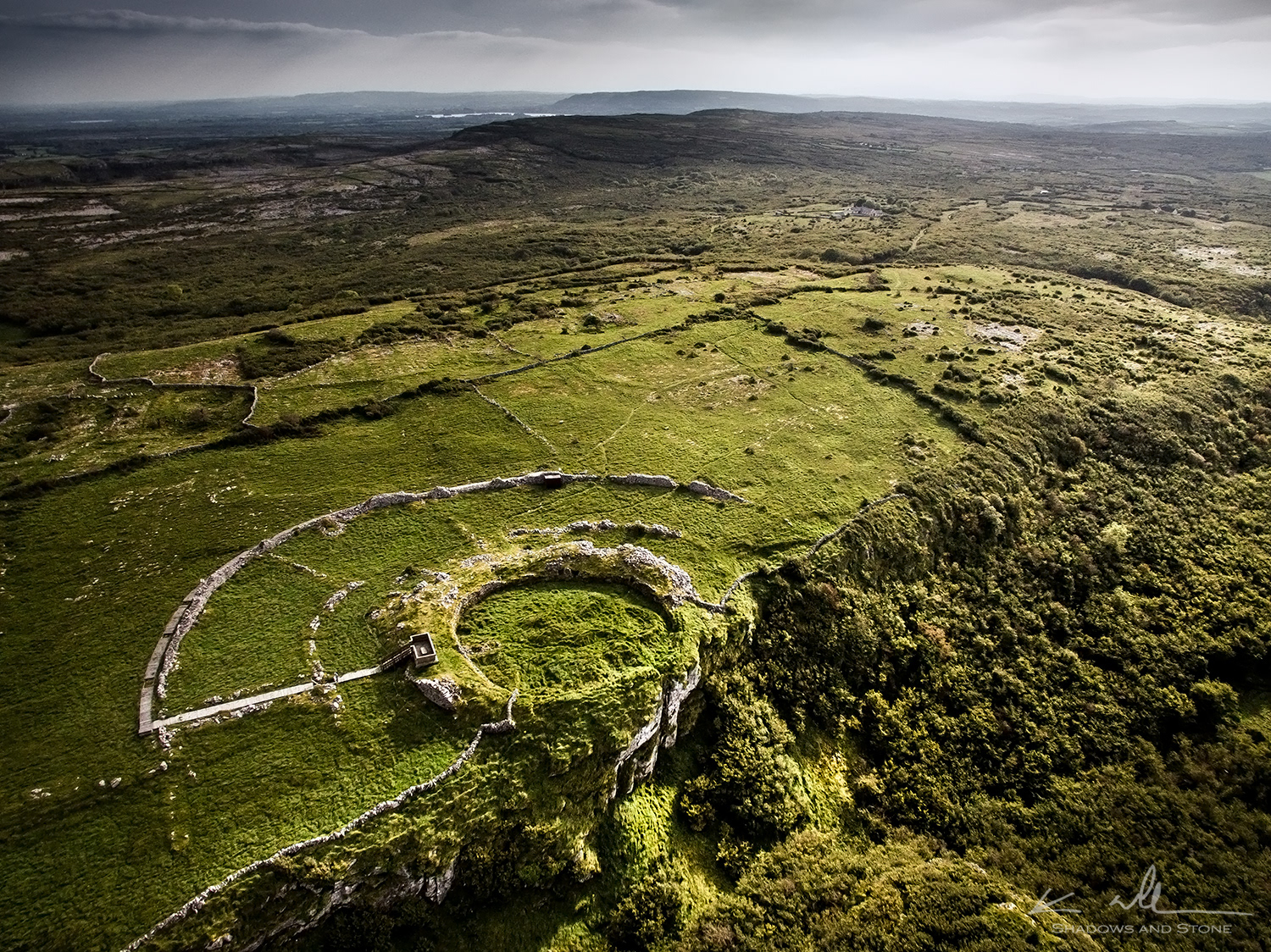 Cahercommaun Cliff Fort, Co. Clare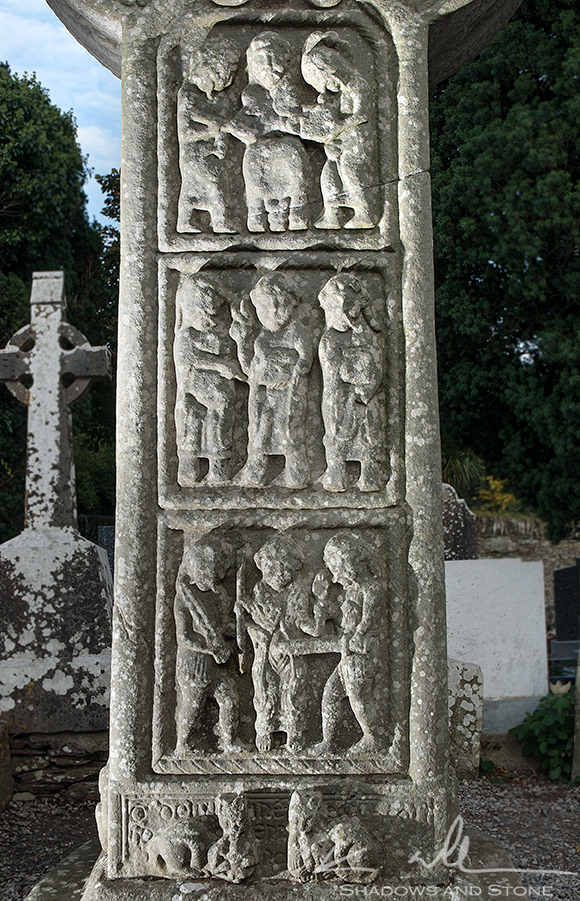 Cross of Muirdeach, Monasterboice, Co. Louth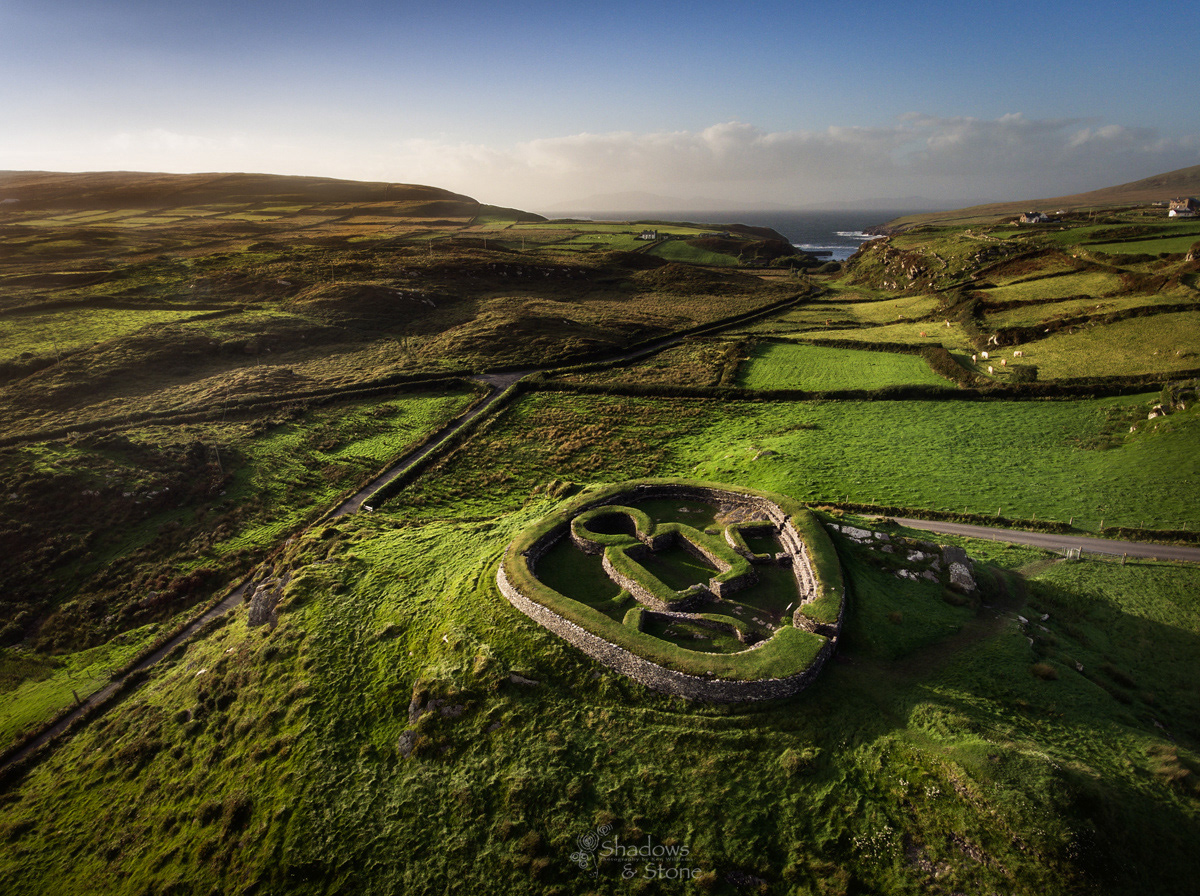 Leacanabuaile Stone Fort, Co. Kerry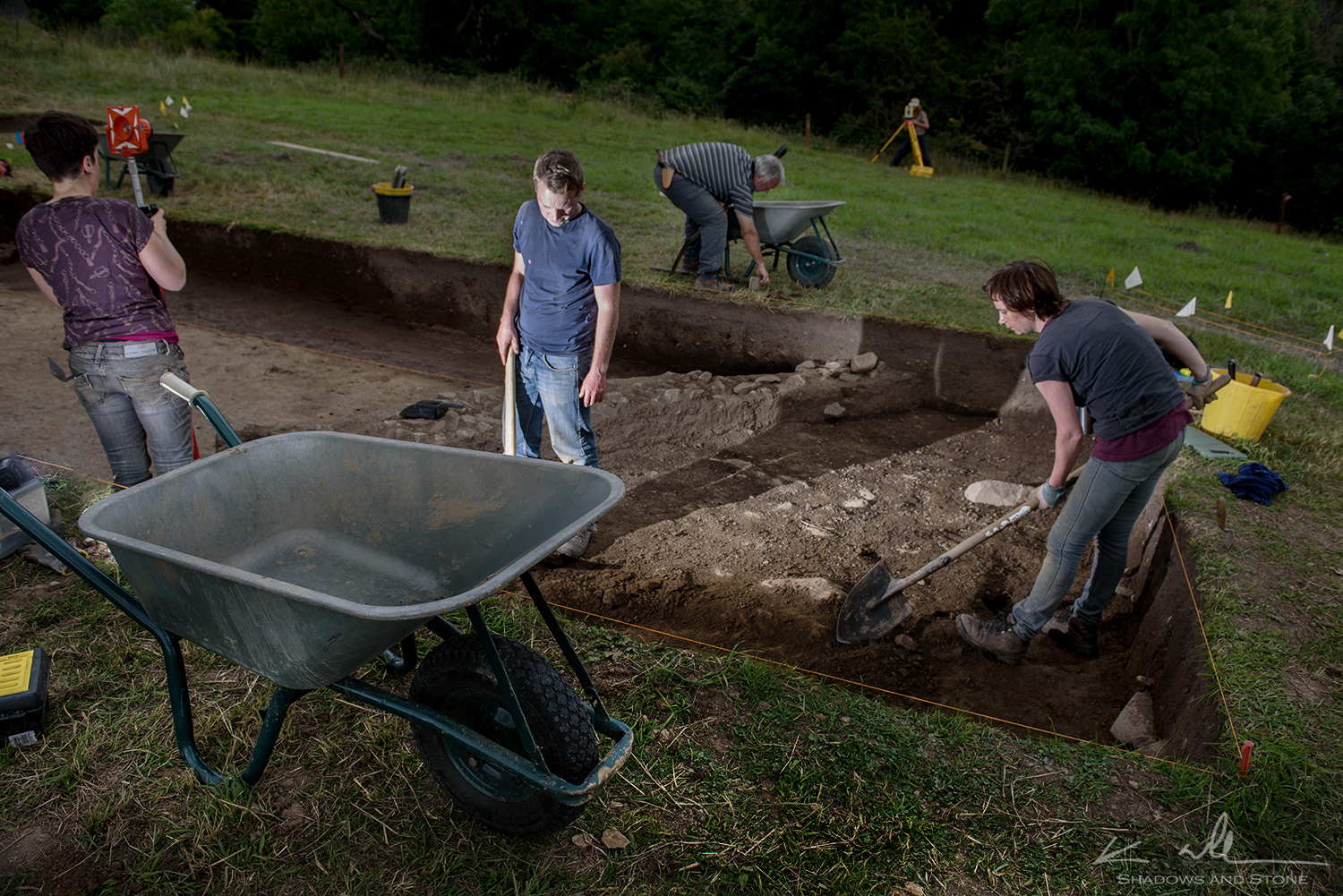 Excavations on the banks of the River Boyne, Dowth, Co. Meath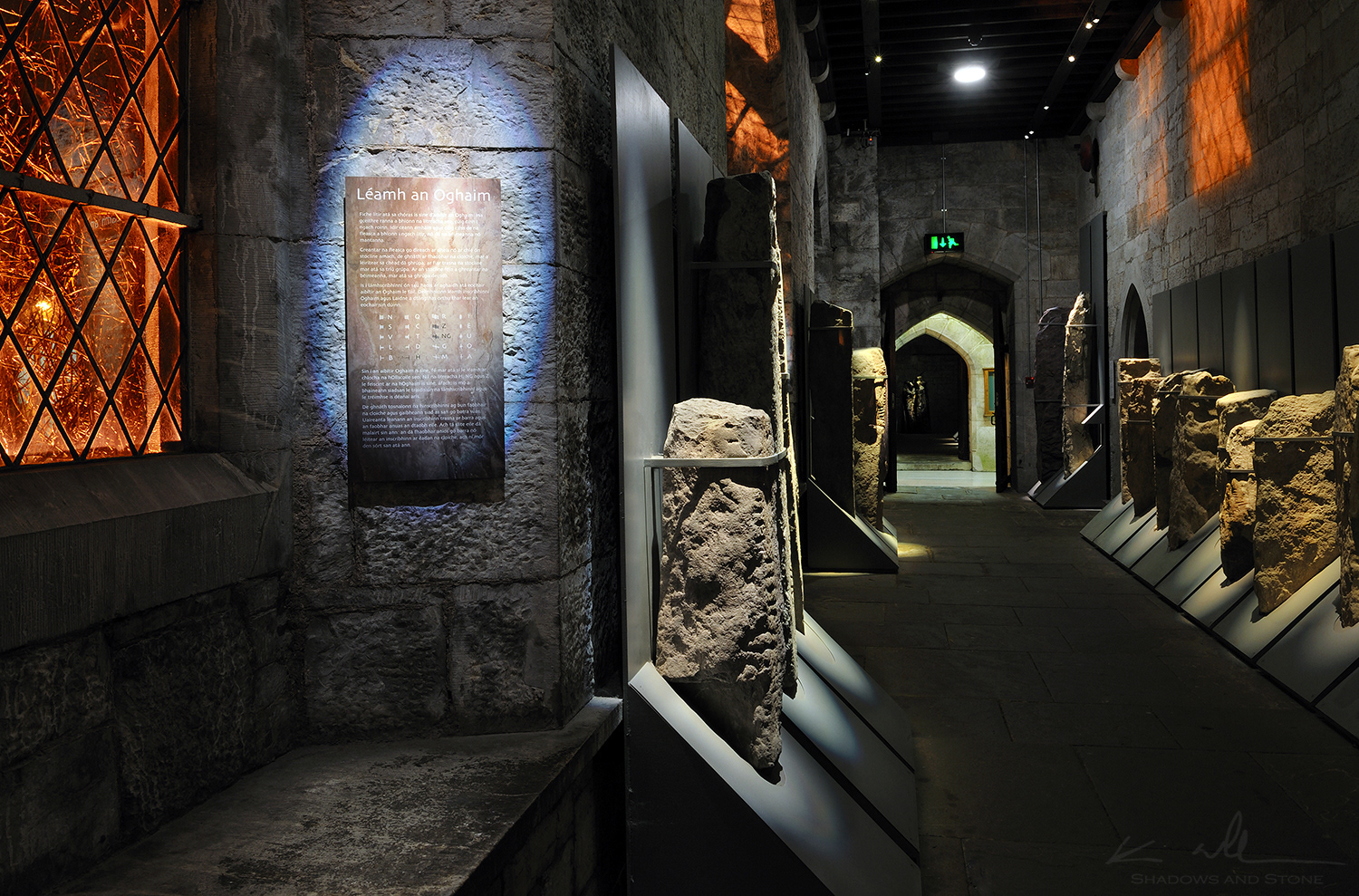 'The Stone Corridor', University College Cork.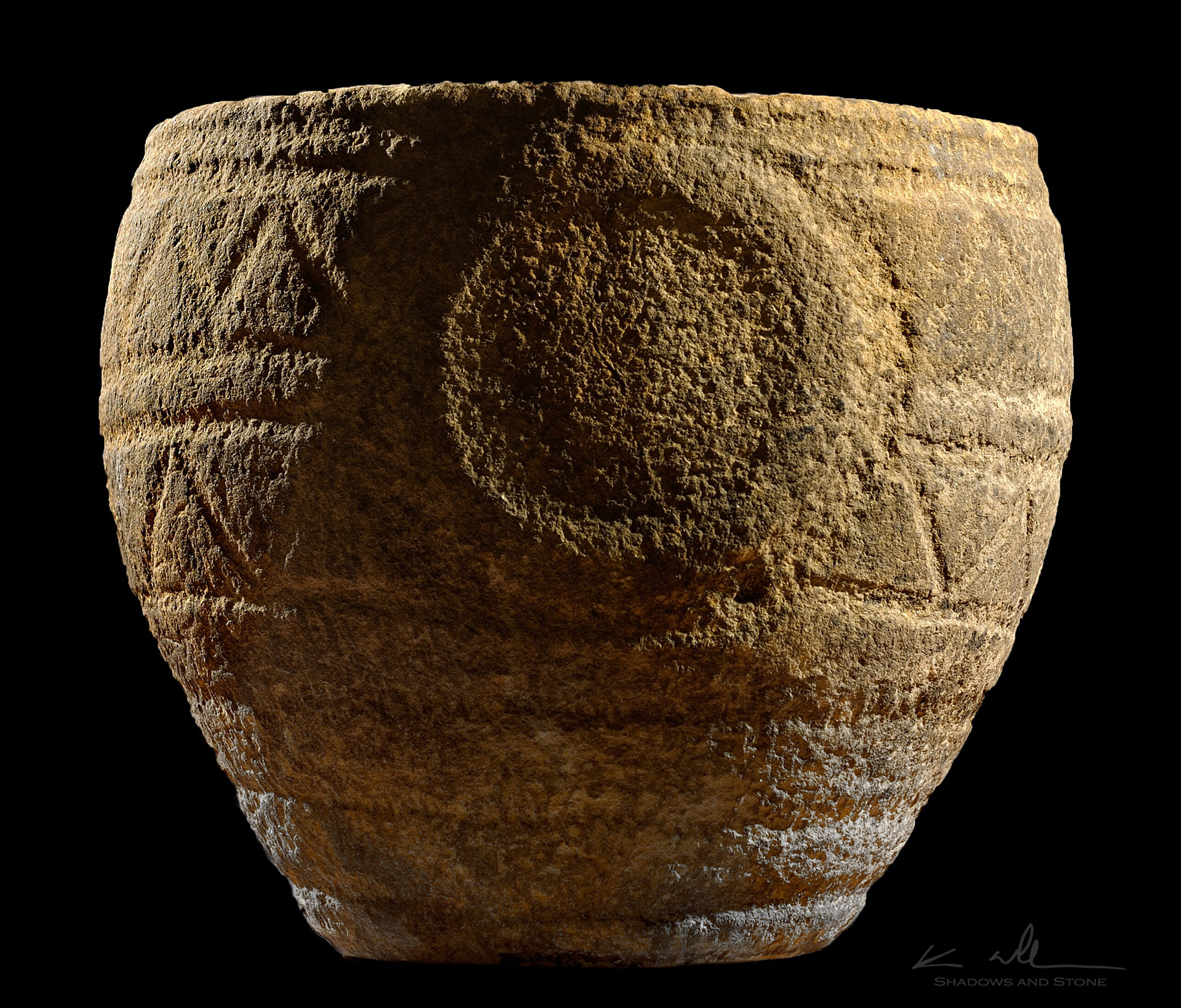 Carved Stone Bowl from Knowth, Co. Meath, currently in the National Museum of Ireland.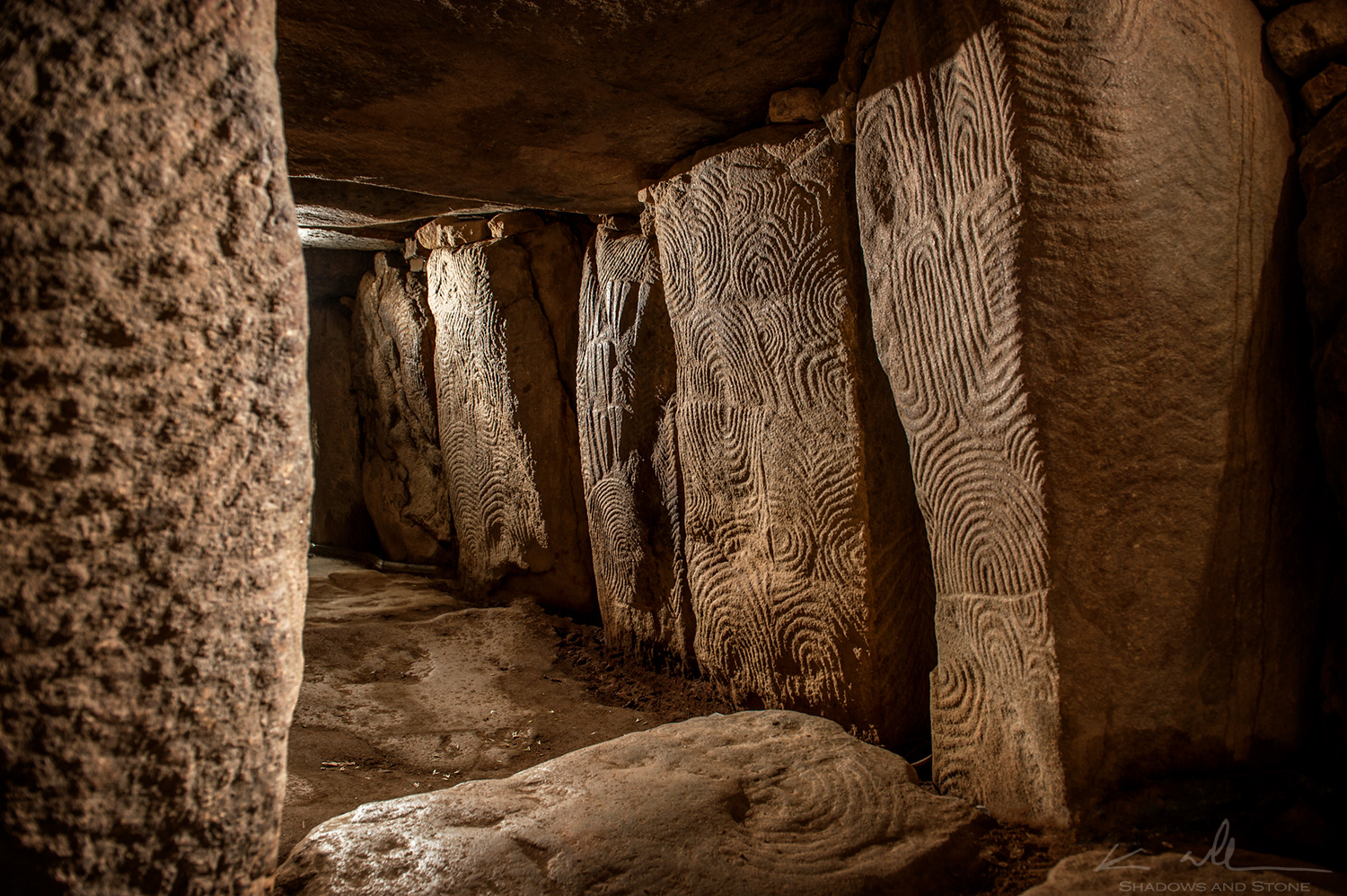 Passage of Gavrinis Passage Tomb, Morbihan, Brittany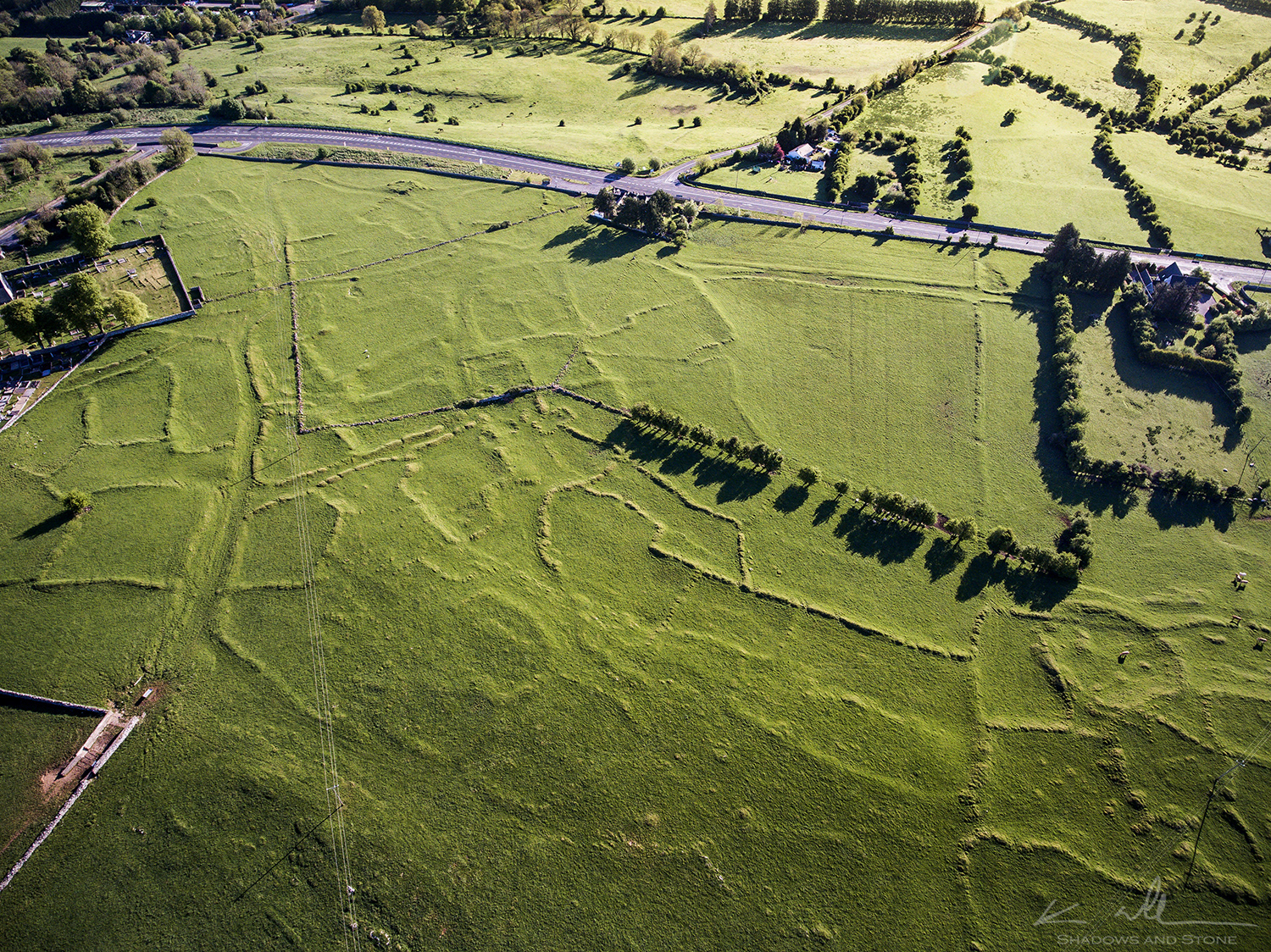 Deserted Medieval Settlement at Ardcarne, Co. Roscommon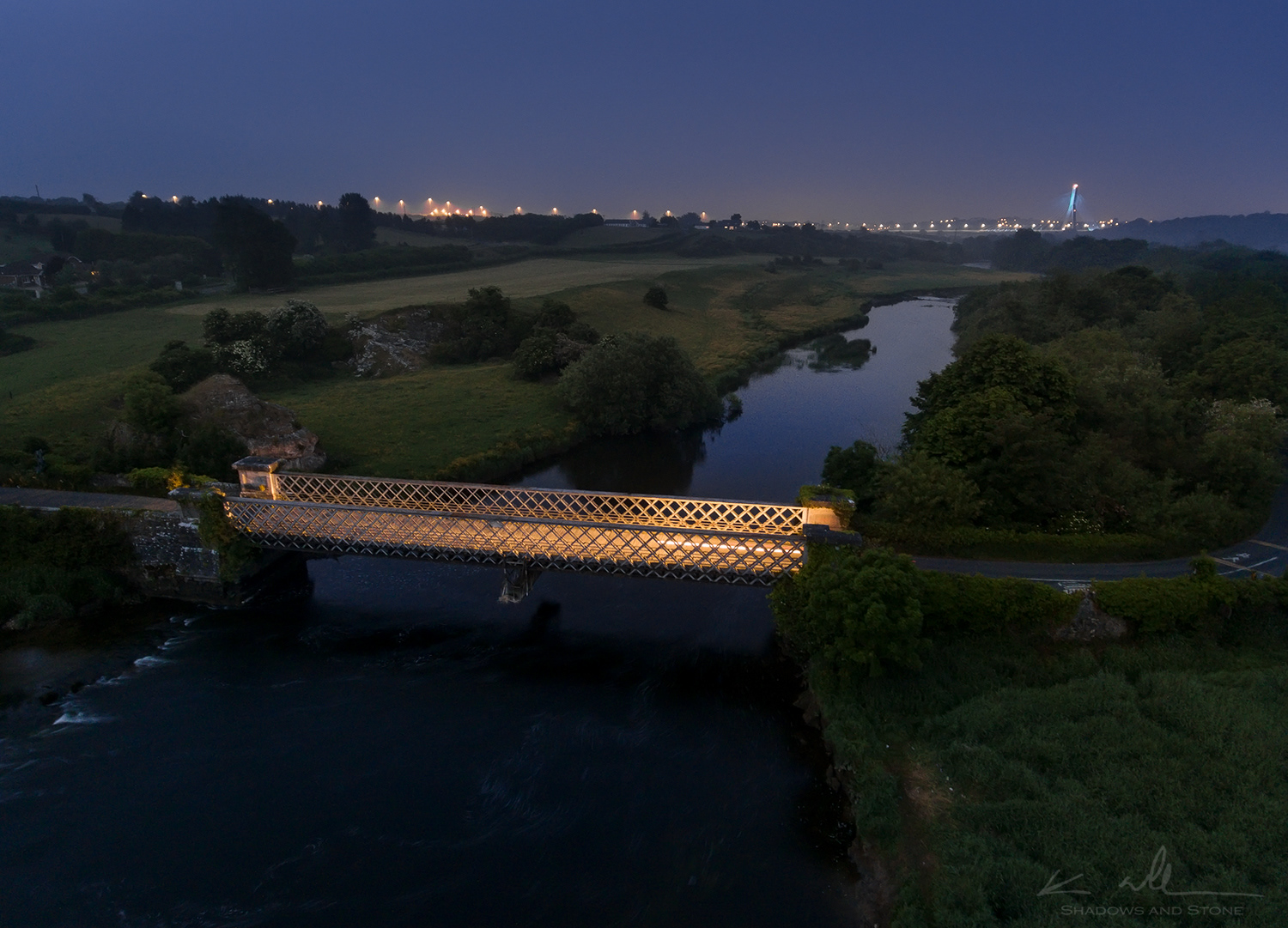 19th Century Bridge (inscribed 1869) at Oldbridge, Co. Meath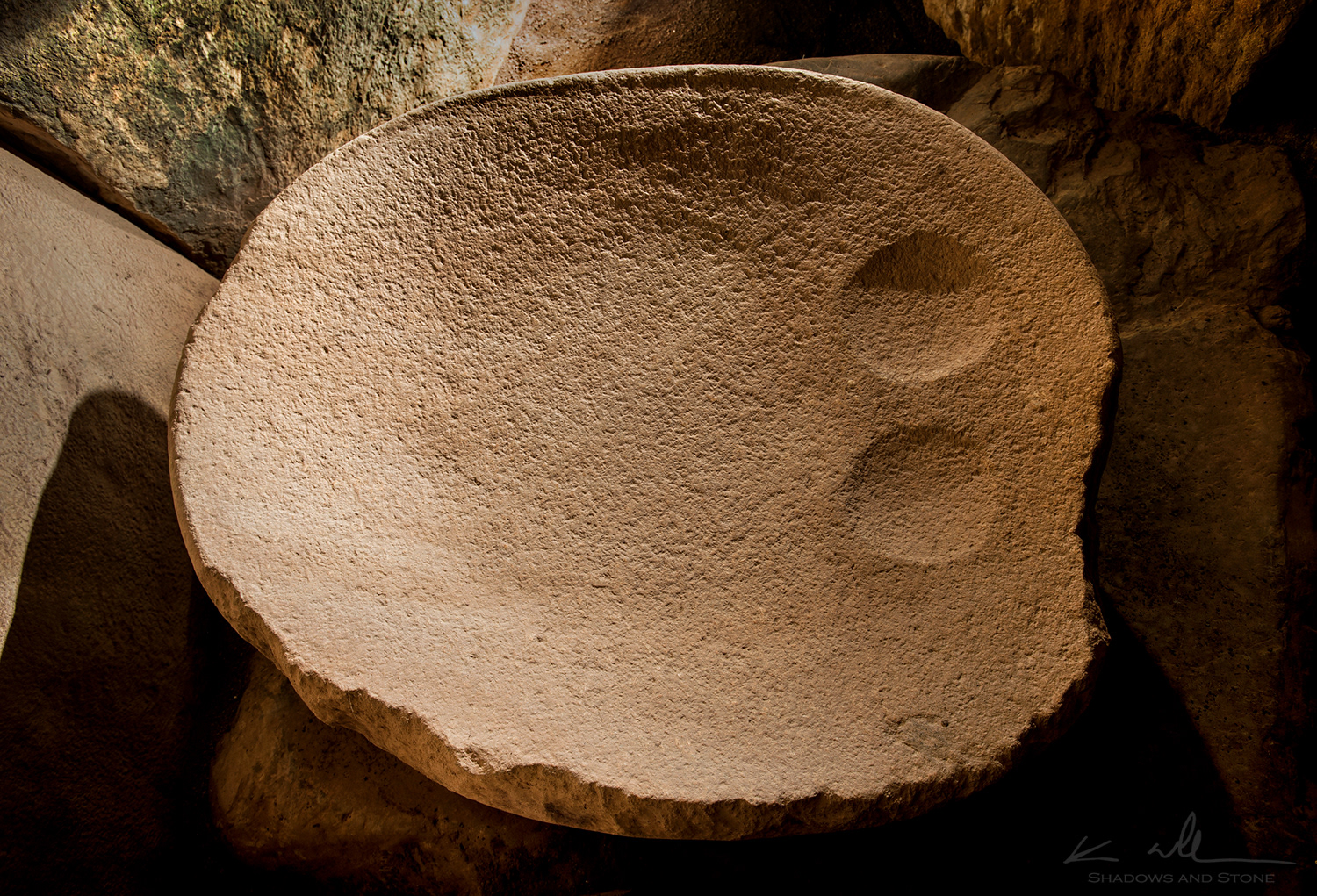 Granite Stone Basin, Newgrange, Co. Meath